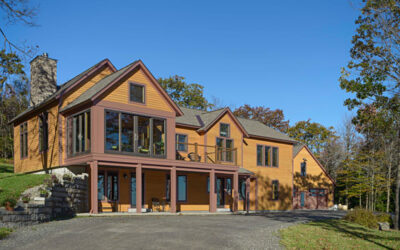 Nelson HilltopHistoryOriginally the site of a doublewide modular home, this mountain top perch was the perfect place for a new build. AssumptionSweeping views of southern New Hampshire would lead the design of this new home. ApproachWhile the modular home wasn't...
Home Design Guide
Achieving your dream home is likely one of your most significant investments. It's an exciting time and also a stressful time. We know you have lots of questions and we are here to answer them. Let us help take some of the stress out of the process.
Download our free Home Design Guide to learn
Why you need an architect
How the design process works
How to build more sustainably
What goes into your project budget
What tasks you need to be ready to do
After reviewing the Home Design Guide, schedule your free consultation with one of our architects.
Complete the form below to download your copy of the guide.